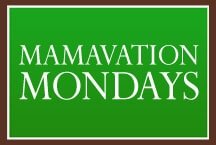 WooHoo now that Mothers Day is over can they stop playing those corny commercials about how much Mom would love this or that and the music DAMN enough already. To me Mothers Day should be everyday. I don't need flowers and gifts to tell me you love me, I know you do when you leave your dirty clothes lying around or when you tell me you are hungry even though there is a fridge full of food. I am not a HATER or BITTER either because I have the BEST Mom in the world and I know this for a fact and I will say I am a pretty DAMN good Mom also. Now of course every commercial is going to be about Dad and all the tools, BBQ grills , beer and sporting events he needs. Rant over, let's move on.
Causeway to beach
Little cooling off
I took a nice walk/jog to the beach today with my 9 and 12 year old daughters and realized that we are so blessed to live less than 1/4 mile from the beach and just how peaceful and beautiful it is. I am going to make it my mission to go every morning and enjoy the beautiful water and fresh air. The thing is I have to go an extra 1/4 mile to get to my spot because we have the only Nude beach in South Florida and let's just say it ain't my cup of tea. To keep myself accountable I am going to take a pic and post everyday about my " Adventure to the beach". So I have my gear ready every night sunscreen, hat, shades, shoes and jug of water.
LET'S MAKE EACH OTHER ACCOUNTABLE. WHAT CAN YOU PROMISE YOURSELF EVERYDAY TO DO TO BE A BETTER YOU ????
A 2 lb loss don't like those numbers though

***

"

This post is sponsored by Noelle Katai and Mamavation – a community dedicated to obesity prevention & weight loss for women and I'm writing this to be entered into a giveaway

" ***